Our Mission 
The late, great singer Jim Croce sang about "Photographs and Memories." Jim was right. Photos, videos, old documents and artwork connect us to our most precious memories. We started Doorstep Digital to help you take care of your memories. We know how fast a family's pictures and videos can pile up, and how challenging it can be to keep everything safe, organized, and preserved for years to come.
Our Background
Founder Jack Perry is an experienced photographer and videographer of over 15 years.  Jack and his family have experienced first-hand the priceless value of saving photos and videos.  In December 2011, Jack's home and home office were destroyed by fire.  Jack recovered thousands of images because he had backed up his photos and videos in the cloud.  Without Jack's diligent preparation, the Perry family would have lost its most precious images – from birthdays to baseball games to violin recitals.  Jack Perry's personal experience and professional connections across the USA has led him to create Doorstep Digital to help you Save Yesterday for Tomorrow ™.
Jack is a graduate of Texas A&M University with a BBA in Information Systems and emphasis in Digital File Management.  (He also has a passion for Latin Culture and holds a BA in Spanish from Texas A&M as well.)  Working with his photography and videography clients, Jack has developed a user-friendly solution to organize and digitize personal files, particularly images, video, and priceless content. In his personal life Jack enjoys coaching girls soccer with SBMSA, church worship and community involvement with his family at Christ The King Presbyterian, jogging, swimming, and practicing hot yoga at Yoga One.
Jack looks to his family for inspiration.  His heros are his wife Julie, mother Helen Perry, and his uncle John Sage.  They all share the common strength of being gifted whole people of faith triumphing over very difficult situations.  Jack loves to read old books about Winston Churchill.   "Never Ever Quit.  Never Ever Ever"  – Churchill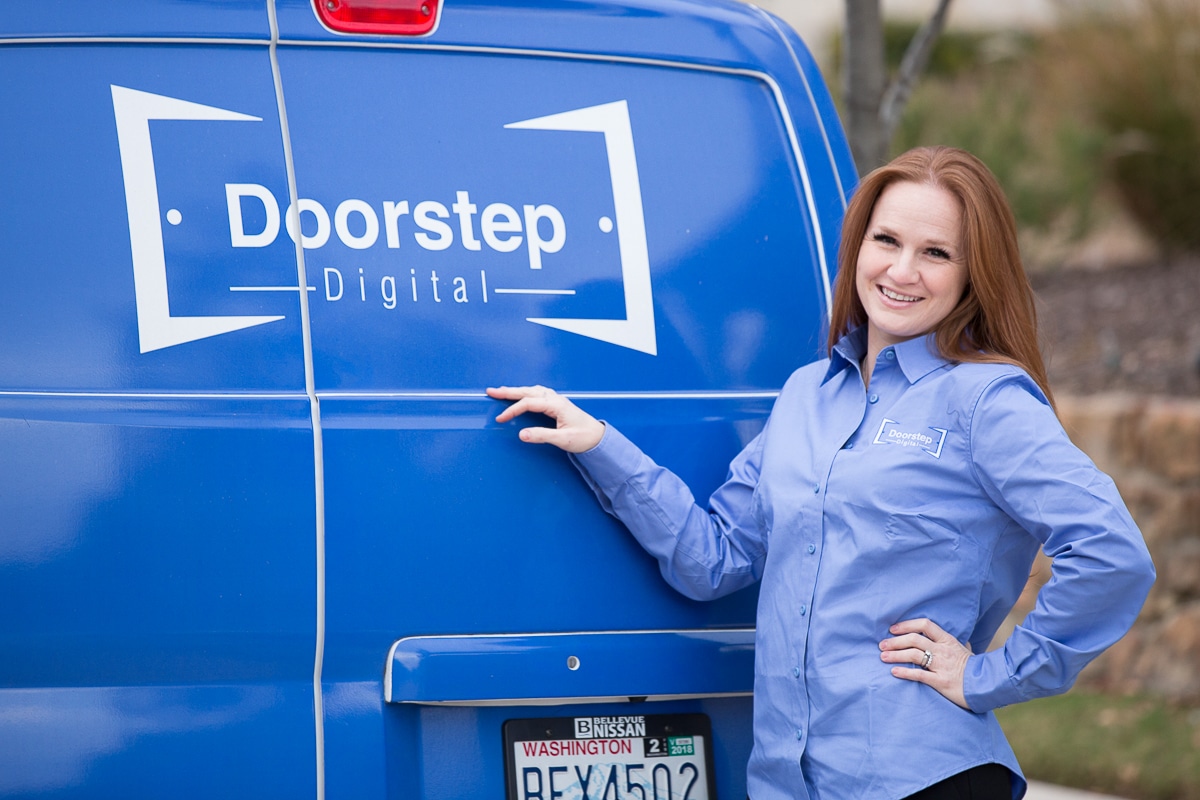 Beverly Kuypers
Dallas Lead Digital Archivist
Serving our wonderful Dallas area clients is Beverly.   Delicately gifted in the art of working with familiies and their pricless photo and video collections.  Everyone loves Beverly!  Doorstep Digital is so fortunate to have Beverly join our team in 2017 and help with families in other Texas.  Beverly specializes in helping make the transition from photos to digital easier for families.  Families often ask for Beverly's team to return to continue to help make their home life more organized and peaceful.
Our Friends and Causes We Care About 
Doorstep Digital is committed to supporting local businesses and charity organizations. Doorstep Digital is a member of NAPO Houston Chapter, proudly working together with the fantastic Professional Organizers who help improve peoples lives through organization.
Scan, backup, and organize your photos, videos, slides, and documents "at your doorstep!" with one of our local Digital Archivists!
Currently scanning photos and slides in Houston, Austin, San Antonio, Dallas, Salt Lake City, Denver, Chicago, Seattle
Call Toll Free to be connected with your local Digital Archivist 1-800-406-4650