By Fumi Hata
It doesn't take long for someone new in Seattle to notice that the city loves its own story. From exploring downtown the first few times, I noticed many places that had kept old photographs of what Seattle looked like a few decades ago. Just crossing the street, I got to observe large, black-and-white photographs from the 1900's of the very location I was at, on the exterior wall of a shopping outlet. Walking around restaurants and business buildings, too – similar collections of old photographs proudly decorated the walls I've passed.
Why is it important to preserve photographic documentations of the past? How can we benefit from digitizing archives with 21st century technology? To answer these questions, I've decided to start this blog series where we explore some of the digitized archives provided by the Seattle Public Central Library's online database!
To me, the Seattle Public Central Library is almost symbolic of the city itself: incredibly modern and forward-thinking in design, but still very in-touch with its own historic roots and background.
Curious about the library's history, I decided to do some research.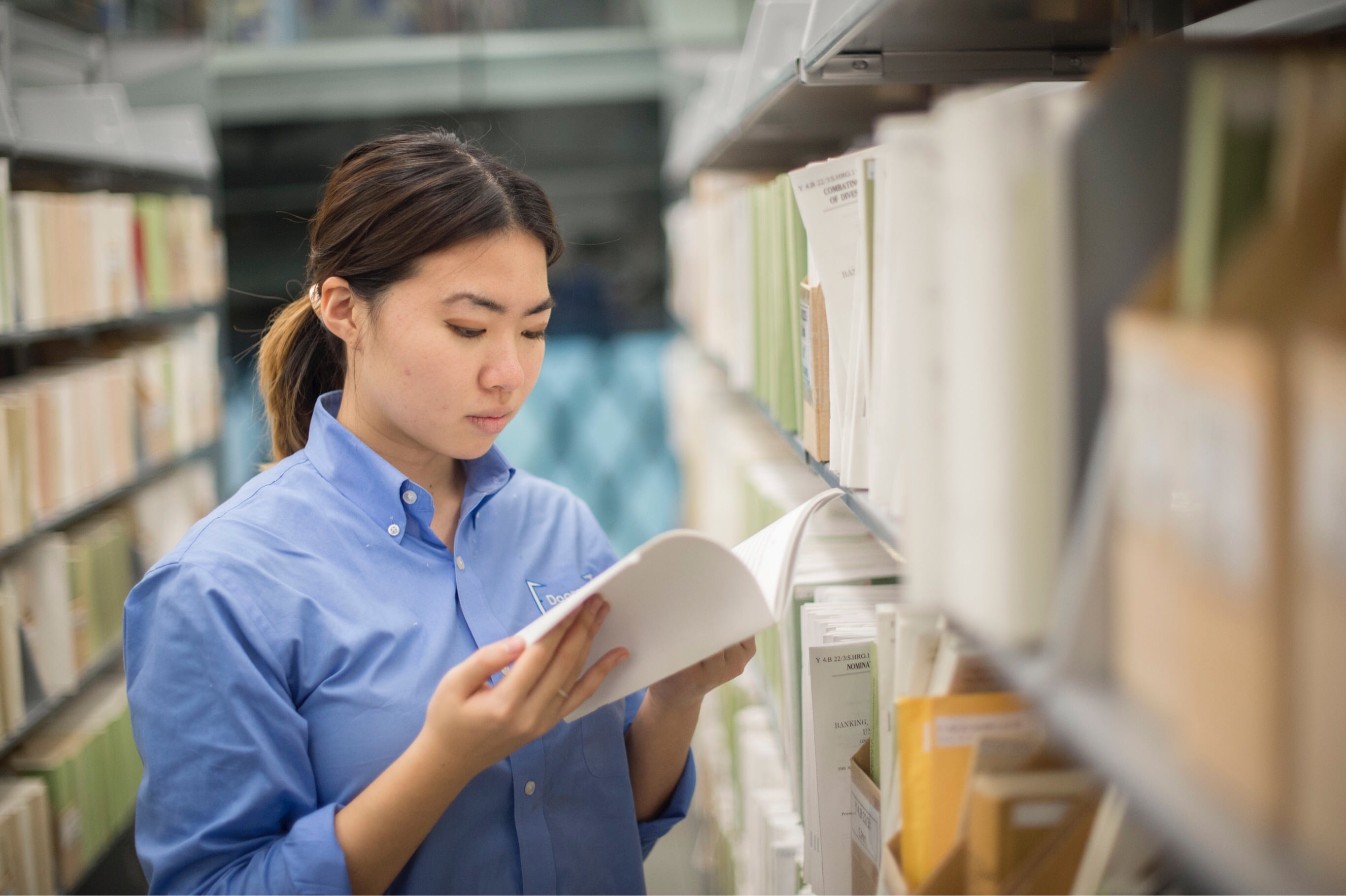 After the Great Seattle Fire on June 6th, 1889, Seattle had to undergo a complete redesign to replace the wooden buildings with materials that wouldn't burn down (like stone and brick), to keep another fire disaster from happening again. The street level was eventually regraded higher, and the booming, lively city of Seattle that we know today was built atop the old Seattle. What's left of the old city is referred to as the Seattle Underground, and can still be visited today.
Seattle Public Central Library also experienced a lot of changes – after three redesigns and new constructions of the library building (the first opened in 1906, the second reopened in 1960, and the third, most recent architectural update of the library was finalized in 2004), the building now stands proudly between Madison and Spring street with a stylishly bold glass structure, encouraging not only Seattle locals to come in, but also attracting tourists, as well.
I find these stories of historical transformations both fascinating and inspiring. It's no surprise that the city would want to preserve a past so special. Considering the amount of artifacts Seattle probably has, I imagine there must be a huge quantity of secret boxes in this city that are still waiting to be transferred to a safer, digital archive. And what better way to celebrate the historical preservation through technology, than to explore the Seattle Public Library's own digitalized photo archive? Next week, we'll be taking advantage of the resources from spl.org/library-collection to learn a little more about Seattle's groundbreaking history – starting with the Pike Place Market!
Doorstep Digital will have no trouble fitting into the Seattle crowd; in a city where history, arts, and culture meet advanced technology and contemporary thinkers, digital archiving will play an important role in saving Seattle's yesterday for tomorrow.